WelCome To
Sadguru Cotton Pvt. Ltd.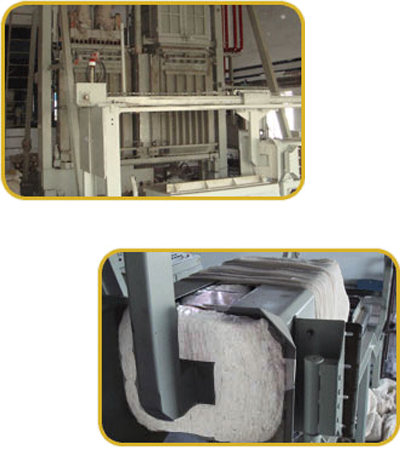 Sadguru Cotton Pvt. Ltd. an ISO 9001:2000 certified company started business in the year 2002, we are a professionally managed company having large network and infrastructure worldwide and taking on the bigger giants with our quality. Sadguru Cotton is India's leading manufacturer & exporter of Indian Cotton. Company is equiped with state-of-art infrastructure backed by latest & fully automated technology plant for feeding of row cotton & pressing bales. Sadguru Cotton is committed for value business in Cotton. With consistent quality and in-time shipment, company has its sound presence in Asian Markets.
These helps us delivering optimum result in specific business challenges apart from global competition. With our futuristic approach to the market, resently we have increased our capacities to 300% in last 2 years, this yields to overall increase in turnover of company.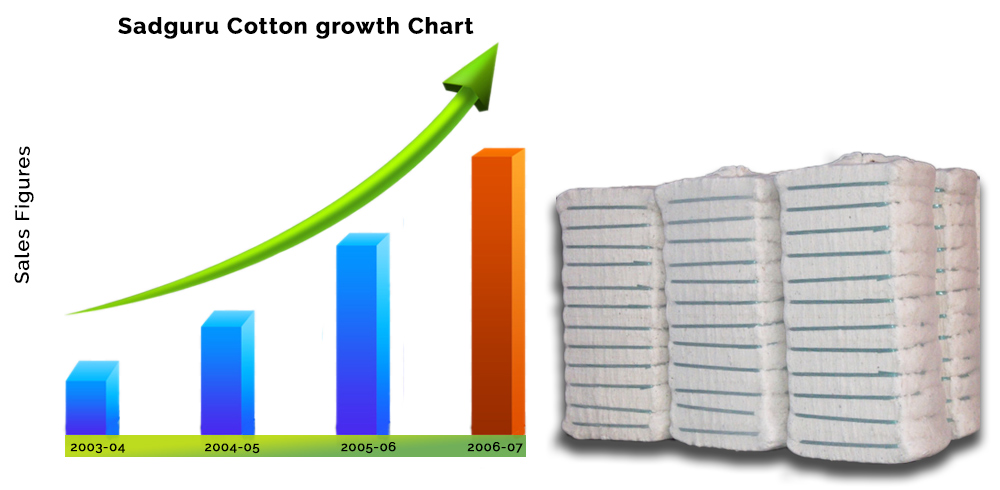 An excellent yarn quality and a perfect customer service are the most important goals in our business. We concentrate on this in our daily work and it guides our company philosophy.
Infrastructure
The one remarkable aspect that makes SADGURU COTTON PVT. LTD. stand out from the crowd is our constant endeavor to upgrade and embrace the most modern of technology, to serve our customers better, and with more efficiency. All our efforts are concentrated on using cutting edge technology in our State of the art production unit boasting of world class machinery.
This penchant for maintaining the highest standards of quality across every stage of the manufacturing process, ensures that we always meet or exceed customers expectations, every time. Our sophisticated production facility is also responsible for the remarkable turn around time and our prompt delivery schedules.
Our cotton are of international quality as we believe that quality is the ultimate parameter for a product and under no circumstance is our quality compromised. All our products pass through stringent quality checks conducted by our in-house professionals. To make sure of our quality standards, we acquire the best quality raw cotton. We supply quality products in a very short period of time and have built a list of successful clientele.
We directly purchase row cotton from selected farmer for consistent quality. "We believe that quality is never an accident but it is a result of hard work & determination."
Cost-effective products, competitive prices, cutting edge technology, capable employees are the chants of our company.
The plant is situated at Rajpar, Morbi, about 180 Kms. from Kandla Port, Gujarat, India, well connected with road rail and air.
India has the largest area in the world under cotton (91.25 lakh hectares in 2005-06)
India is the only country cultivating cotton of all staple classes and belonging to all four cultivable species.
Textile exports account for 30% of India's total exports. Cotton textiles alone make up 20% of the exports.
Short unspinnable desi cottons to extra-long (40mm) Suvin, spinnable to 120s count are grown in the country.
Positive characteristics include low neps, good dye absorption, relatively better priced, good lustre.
The third largest producer of cotton in the world after China and USA (243 lakh bales in 2004-05).
Cotton provides livelihood to 60 million people engaged in farming, industry and trade related to cotton and cotton products.